UNOFFICIAL RESULTS:
– 314 Yes Votes
– 173 No Votes
Download the Unofficial Results here
Download the Official Vote Results here
WATCH THE VOTE COUNT ON OUR YOUTUBE CHANNEL:
Nipissing First Nation Administration – YouTube
---
Background
Chief and Council have decided to hold a second vote on the Anishinabek Nation Governance Agreement (ANGA) in February 2021 via mail-in ballots and electronic voting due to the COVID-19 pandemic.
We encourage our citizens to ask questions, and to openly discuss what this agreement means for Nipissing. This agreement alone is not self-governance, but it's a step forward in getting out from under the Indian Act by recognizing our authority in these four key areas of governance and providing long-term, sustainable funding for:
Citizenship – deciding who belongs to – or who is a "citizen" of – Nipissing First Nation
Leadership Selection – deciding how we choose our leaders (Custom Election Regulations)
Language & Culture – deciding how we revitalize Nbisiing Nishnaabemwin, culture and traditions
Management and Operations – being accountable to our citizens, not the Minister of Indian Affairs
This agreement is a tool to support the future development of Nipissing First Nation through new stable funding that we control based on our nation's priorities, as determined by our citizens. It only applies to four areas for now, but Nipissing's amount is at least four times more funding than what we've been receiving under the Indian Act.
We encourage you to learn more about how this agreement can help us build a brighter future together for current and future generations of Nipissing citizens.
---
Information Sessions:
We hosted three virtual information sessions for members to hear presentations and to ask questions before the voting period (February 1-27, 2021). Presenters included Fred Bellefeuille, Lisa Restoule-Brazier, Patrick Madahbee and Murray Pridham.
Recorded Sessions:
Presentations:
---
Important Documents & Media Clips:
Anishinaabe Governance is…
Voting Package

---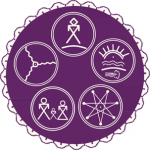 For more information, please visit:
www.governancevote.ca
Contact Gen Couchie, NFN Communications Officer at 705-753-2050 ext. 1270 or [email protected] if you have any questions, or to request information by mail, email or fax.
For information about voting, please contact Laura Commanda, NFN Ratification Officer, at 705-753-2050 ext. 1221 or [email protected].
---
Video Messages about the ANGA