Nipissing First Nation is governed by a Gimaa (Chief), a Aanke Gimaa (Deputy Chief), and six (6) E-giigdowaad (Councillors), and follows a three-year election cycle. The elected term of the Nipissing First Nation Council is three years beginning on the first day of August immediately after the election and ending on the last day of July three years later. Please refer to NFN's Custom Election Regulations for more information.
Chief & Council 2021 – 2024 Term
Chief Scott McLeod
Deputy Chief Mike Sawyer
Councillor Joan McLeod Shabogesic
Councillor June Commanda
Councillor Tyeler Commanda
Councillor Eric (Rick) Stevens
Councillor Jane B. Commanda
Councillor Daniel M. Stevens *
Councillor Brian Couchie *
* NOTE: On April 6, 2022, NFN announced that Daniel Stevens resigned his position as Councillor prior to accepting the position of Director of Education. In accordance with NFN's Custom Election Regulations, Brian Couchie has been appointed to Council as the person who had the next highest number of votes in the 2021 election.
Read the community notice here: Director of Education Recruitment & Council Appointment.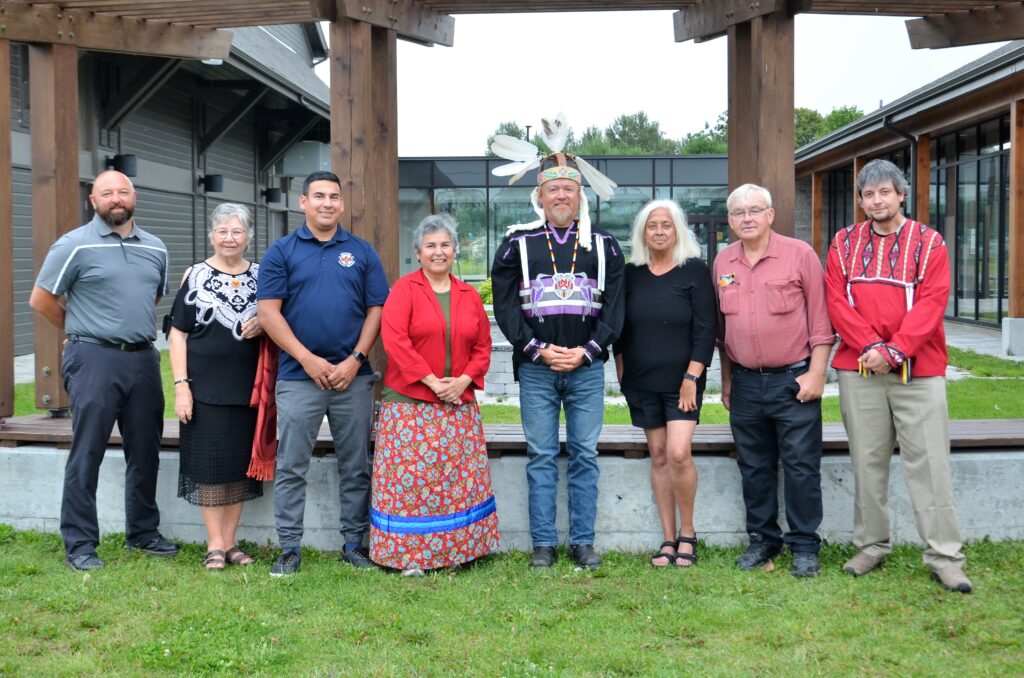 ---
Chief and Council Meetings
Council meetings take place on the 1st and 3rd Tuesday of the month. NFN members can attend in-person or online through the NFN Membership Portal.
Request for Council
If you have a request for Council, please complete and submit the Chief and Council Meeting – Request Form by 4 p.m. the Thursday prior to the meeting to:
Front Reception at 36 Semo Road, Garden Village or [email protected].
Requests could also be made at the meeting. Due to the number of items for Council to deal with on the agenda, Requests from the Floor are limited to 10 minutes per request and only three will be dealt with at the meeting. It is important to note that depending on the request, the items may need to be deferred to the next meeting if additional information is needed.
For more information, contact Freda Martel at 705-753-2050 ext. 1223 or [email protected].
---
Contact Information
---
Each member of Council brings a wealth of experience and education in their fields of expertise that benefits our nation through their involvement in our committee, as well as their advocacy of Nipissing First Nation through external boards and agencies.
Each member of Council strives to continue empowering our membership, protecting our inherent rights and strengthening our reputation as a progressive and accountable nation. We foster positive relations with all levels of government, and always aim to act in the best interests of our nation and debendaagziwaad (our People, those who belong to Nipissing).
Our E-giigdowaad (Council) look forward to your continued input as we move forward with developing and implementing plans to continue enhancing the quality of life of our members. I am humbled by the support of our debendaagziwaad and staff, and am honoured to serve as the Chief of Nipissing Nation.
Chi-Miigwech,
Scott McLeod
Gimaa (Chief)
---
VIEW THE ELECTORAL OFFICER'S FINAL REPORT ON THE 2021 NFN ELECTION
Visit nfn.ca/election for more details.
Click here to watch the video of the Inaugural Meeting held on August 3, 2021