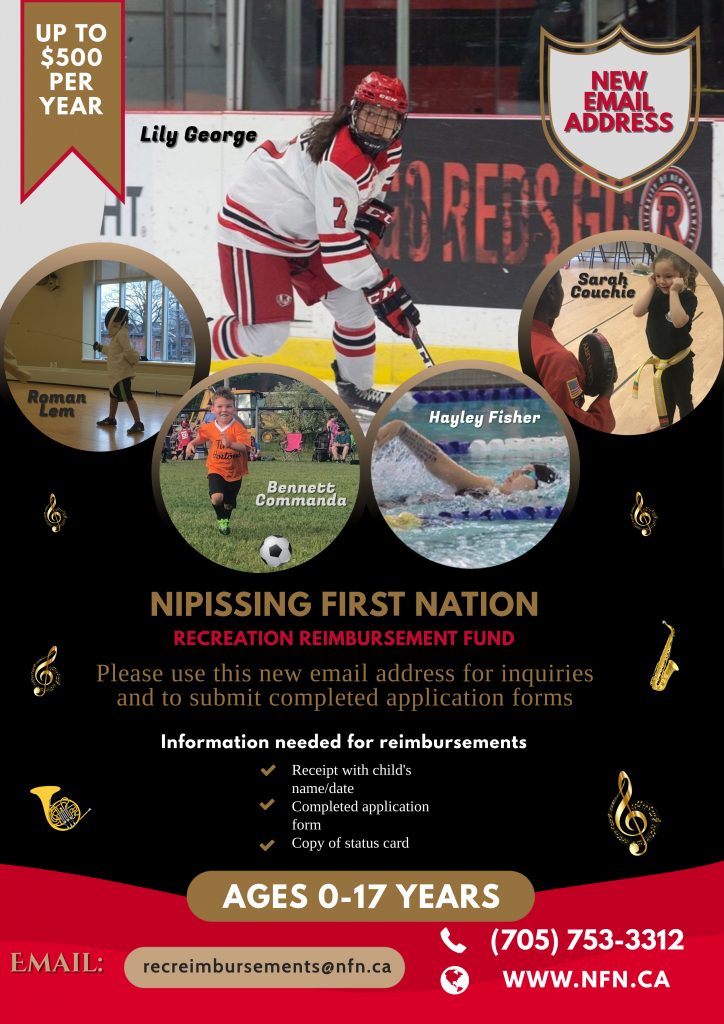 The Recreation Program offers events and partners with other programs to incorporate sport, fitness or physical activities into other events.
Gym Nights – cancelled during COVID-19

Offered during the school year (from September to June) in both Duchesnay and Garden Village. Garden Village gym nights are in the Band Office gym on Mondays from 4:00pm – 6:00pm. Duchesnay gym nights are in the Nbisiing Secondary School gym on Thursdays from 4:30pm – 6:30pm. During this time, children aged 6 – 18 can participate in a variety of planned and self-selected physical activities.
Fitness Centre – closed during COVID-19
The Recreation Program oversees the general operations of the Fitness Centre in Garden Village. There is no fee to access our fitness centre. To register for access, please visit the Finance Department to obtain a code.
Recreation Reimbursements
The Recreation Reimbursement was established to assist families and encourage participation in recreational activities for the children of Nipissing First Nation. The fund provides 100% reimbursement of physical and recreational activities up to $500 for each child per year. The fund is available to registered NFN members both on and off reserve.
Download the policy and application here.
---
Contact Information
Manager of Children's Services
705-753-3312 ext. 3001
Recreation Activator
705-753-2050 ext. 6971
To contact staff by email, please visit our Contact Us page.