Communication plays a central role in all of the work we do.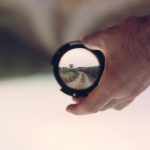 Staying connected with our citizens both on and off-reserve informs and motivates our work. Open and honest dialogue is key to good governance, and we welcome input from community members on all issues to help our nation move forward together.
The importance of communication is reflected by its position at the centre of our strategic plan: Medicine Wheel Goal #1: Communication and Transparency. Pro-active and responsive communication is critical to building a foundation of trust and understanding, while helping people connect with each other and their community.
Connect with Us
We make every effort to communicate important information in a timely and accurate way using various methods, including community consultations, information sessions/workshops, mailings, newsletters, as well as our website and social media pages.
The best way to receive regular updates is by following our official Facebook and Twitter feeds, reading our monthly newsletter Enkamgak, and visiting our website regularly.
---
If you have any questions or suggestions, please don't hesitate to contact:
Hillary Shabogesic-Martel, Wiinmaaged Ezhwebak (Communications Officer)
Office:  705-753-2050 ext. 1270
Please visit our Contact Us page to reach out by email or for more ways to stay connected with us.
Sign up to receive our monthly newsletter by email!