The Natural Resources Department is committed to the sustainable management of our nation's resources.  The Natural Resources Committee also helps promote awareness, and provides recommendations to Chief & Council on various resource issues.
Some of our responsibilities include: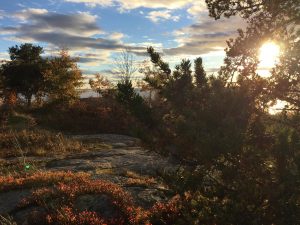 Meeting conditions of our Sustainable Forestry License (on and off reserve) with Nipissing Forestry
Shoreline Work Permits
Hunting Permits and Inter-Treaty Harvesting Permissions
Conducting and reporting on Species-at-Risk Projects
Conducting and reporting on a variety of fish assessment projects on Lake Nipissing
Conducting regular land and marine patrols to monitor for compliance with NFN Laws & Bylaws.
All other aspects of Fisheries Management, Assessment and Enforcement
The majority of our work is focused on the sustainable management of the Lake Nipissing Fishery and preserving our inherent Treaty-protected rights.
The Natural Resources Department is also responsible for Wildlife Management on NFN lands, including reviewing and processing Inter-Treaty requests from First Nation people from other treaty areas wishing to harvest in our traditional territory.
NFN is an independent Forestry operator and is assigned a harvest allocation in the Forest Management Plan for the Nipissing Forest.  NFN receives an administration fee for each metric tonne harvested by companies who have agreements with NFN to harvest.  The goal is to increase the health of the forest stand(s) to increase the value of these stands in the future. 
---
A friendly reminder that if the shoreline in front of your property does not form part of your lot on a legal survey, it is band land. We want to remind you that any improvements you make to that area is at your own risk. Please be advised that placing personal items on the shoreline and maintaining the area does not constitute ownership.

Please contact the Land Office at 705-753-2922 if you have any questions regarding your lot lines when it abuts the shoreline allowance or to get a copy of your lot as it is shown on the legal survey.
Download the 2020 Shoreline Work & Permitting Notice
---
Contact Information:
Jeff McLeod, Eniigaanzid Mtikeng / Ndawenjgeng (Natural Resources Manager)
705-753-2050 ext. 1325
Nikki Commanda, Biologist / Shoreline Permits
705-753-2050 ext. 1251
Tyler Couchie, Enforcement Officer
Office: 705-753-2050 ext. 1224 | Cell: 705-498-2506

Clayton Goulais, Enforcement Officer
Office: 705-753-2050 ext. 1236 | Cell: 705-498-3823
To contact staff by email, please visit our Contact Us page.