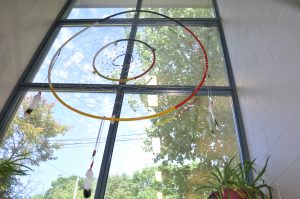 Post-secondary education can help you pursue a passion, increase your earning potential, improve your employability, and contribute to our Nation and other communities. As a NFN member, you can apply for funding to help get your college, university, and professional qualifications to become economically self-sufficient and realize your potential.
Learn more about the programs and services available to NFN post-secondary students in the Post-Secondary Education Policy.
Post-Secondary Education Assistance Program (PSEAP)
If you have been accepted to a post-secondary institution, congratulations! Apply to the PSEAP to receive support and a financial subsidy to help with your studies.
---
Additional assistance for students
COVID-19 mental health resources
Good2Talk – Confidential support services for post-secondary students in Ontario and Nova Scotia
Other information
---
Contact us
Gchi-Kinoomaajiwgamik Gchi-Kinoomaagewin Waadookaaged
Post-Secondary Support Worker
705-753-6995 ext. 1321
Office Address:
Binoojiiyag Enji-Kinoomaagsiwaad (Education Centre)
70 Semo Road, Garden Village ON P2B 3K2
Fax: 705-753-5827
To contact staff by email, please visit our Contact Us page.