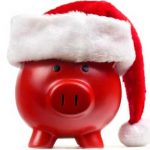 Each year, Nipissing First Nation distributes Christmas shares to registered members from the Band Revenue account.
NOTE FOR 2021: Due to public health restrictions around gatherings during the COVID-19 pandemic and our offices remaining closed to the public, we will be unable to offer in-person distribution this year.
** We are strongly recommending that members fill out the form in order to receive their funds by cheque or direct deposit **
You can request a cheque or direct deposit by completing the Christmas Distribution Form. The form must be submitted to Finance in order to receive payment via cheque or direct deposit.
Requests received by October 22, 2021 will receive payment on November 25-26, 2021. Forms received after the deadline date may take up to 4 weeks to be processed. Registered NFN members have until March 31, 2022 to request their shares.
Cheque Mailing Date: Thursday, November 25, 2021
Direct Deposit (EFT) Date: Friday, November 26, 2021
Shares do not accumulate and must be picked up or requested separately each year*. Members who donate their share to a community cause will be provided with a Charitable Tax Receipt upon request.
* With the exception of shares for children in care: these funds will be held "in trust" until the child is 16 years old. (Note: a child in care is any child who is currently not being raised by their birth parents.)
For more information, please refer to the Christmas Distribution Policy.
---
2021 Christmas Distribution Documents
In 2020, Christmas shares were $250 for all members up to age 64, and $320 for members aged 65 years and older.