Our library cards provide access to materials from both the NFN Kendaaswin and Nipissing University. We can also provide online access through a smart phone app. Call or come in to our Kendaaswin today to learn how to get a library card of your own and access all of our materials.
Our Kendaaswin continues to partner with other NFN departments to offer various programs, including Adult Education, Homework Assistance, Integrated Children's Program (after school), Summer Children's Program, as well as monthly craft, movie and computer nights. We regularly collaborate with the following departments: Child Welfare, Culture & Heritage, Education, Health Services and Recreation.
Our partnerships are formed to support each others' goals to provide safe, cultural spaces for our youth to engage in literary, culturally-safe, educational and recreational opportunities.
Library Hours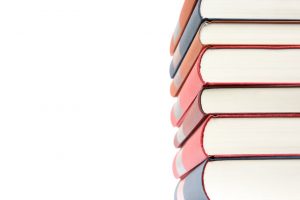 Monday – 9:00am – 4:00pm
Tuesday – 9:00am – 4:00pm
Wednesday – 9:00am – 4:00pm
Thursday – 9:00am – 4:00pm
Friday – 9:00am – 4:00pm
Saturday – CLOSED
Sunday – CLOSED

The Library is closed during the lunch hour 12:00pm – 1:00pm.
Services & Collections
Wireless Internet (WiFi), 6 PC and 4 Apple computers, 7 iPads as well as Rumie Tablets (used for education & culture)
Collection of DVDs & Blu-Rays
Community living room and movie nights on the big screen
Children's books, videos and toy room
Indigenous books, fiction books, and books for the visually impaired (CD format)
Newspapers (North Bay Nugget, West Nipissing Tribune, Anishinabek News, Turtle Island News)
Novels, magazines and instructional materials
Photo digitization, ancestry, family trees, and archives of community newsletters & pictures
Links of Interest
---
Contact Information
Randy Penasse, Niigaanzid Kendaaswin (Librarian)
705-753-2050 ext. 1231
Address:
24 Semo Road
Garden Village, ON P2B 3K2
To contact staff by email, please visit our Contact Us page.