Community Notice- Prescribed Burn_
There will be a Prescribed Burn in Beaucage Park starting Saturday, October 21, 2023 and concluding Sunday, October 22, 2023. The Prescribed Burn will start around 9:00 a.m. and go until approximately 3:00 p.m. each day.
Fire Chief Melvin McLeod and his team will be conducting a Prescribed Burn of four unfit buildings that were identified by the Public Works Department in 2022. The Prescribed Burn strategy is not only a cost-effective manner to remove these unfit buildings but will also provide essential structural fire training opportunities for Fire Chief Melvin McLeod and his team.
By opting for this approach, Beaucage Park can start the 2024 season with a clean slate devoid of unfit buildings within the park's premises, allowing for potential new developments.
For visual reference please see a map of the building locations that will be included in the Prescribed Burn.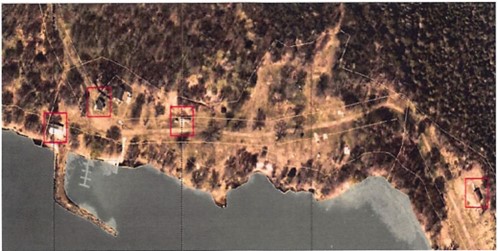 Map of Building Locations for the Prescribed Burn in Beaucage Park.
For any questions regarding the Prescribed Burn please contact:
Melvin McLeod, Emergency Services Manager, Fire Chief
705-495-4603 (office), 705-498-4407 (cell)