When:
November 11, 2019 @ 10:45 am – 1:00 pm
2019-11-11T10:45:00-05:00
2019-11-11T13:00:00-05:00
Where:
Cenotaph, Garden Village
36 Semo Road
Garden Village ON P2B 3K2
Contact:
Freda Martel
705-753-2050 ext. 1223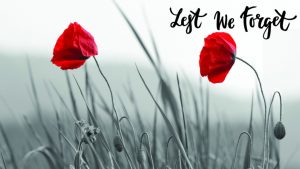 Ga-bi-zhaam Wii- Mikwendmaanaanik Zhimaagnishii  Giizhgak
PLEASE JOIN US AS WE REMEMBER AND HONOUR OUR VETERANS

Shki-nokii giizhgak, Mtigmeg Giizis  11th, 2019  K'tgaaning
On Monday, November 11th, 2019 in Garden Village
10:45 am       Maawnidin  wedi  Zhimaagnishii  Nishnaabekaan  (Form Up and Parade to Cenotaph)
11:00 am       Gchi-Twaawendaagziwaad   waa Wiinjgaadeg  (Remembrance Day Ceremony at Cenotaph)
We will also be unveiling the new cenotaph during the Remembrance Day ceremony.
Wiisning  mina e- mnikweng  wedi  te   NFN Gimaagamgong
Lunch and refreshments to follow at NFN Community Building Hall
Gchi–miigwechwinim Kina Ga- nishnaabe zhiknayem
Everyone Welcome!
We encourage our members to wear their regalia for this day and be part of the parade to the cenotaph!
If you plan on laying a wreath on behalf of a family member, please advise our office no later than November 6th.  ** If you require transportation, please call the NFN office by 4:00 pm Wednesday, November 6th **
For more information, please contact Freda Martel at 705-753-2050 ext. 1223.  Miigwech!