Project Updates
| Activity | Status | Estimated Duration |
| --- | --- | --- |
| Road Closure- Couchie Memorial Dr. | Scheduled | Tuesday, October 24, 2023 for a 2 week period. |
Read the full notice here of the Road Closure- Couchie Memorial Dr.
Nipissing First Nation is building 20 assisted living units for Elders: 10 in Garden Village and 10 in Duchesnay.
In July, NFN secured funding for 10 assisted living units, amounting to $5,762,058.25, from the Project Stream of the Canada Mortgage and Housing Corporation Rapid Housing Initiative 3. NFN is committed to complete the 20 units as planned and Council has approved additional funding for the remaining 10 units using NFN's own source revenues and limited debt financing.
NFN completed a tender for construction in June 2023, and secured Kenalex as the successful bid for both construction projects.
Construction will begin later this year.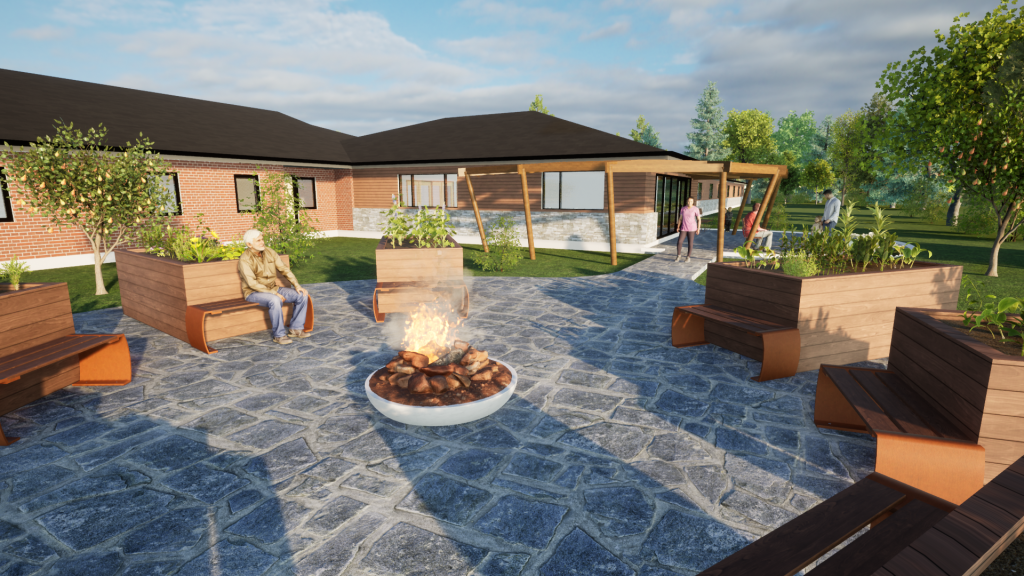 Demolition Work in Duchesnay
In preparation for the construction in Duchesnay, Public Works will demolish the old Duchesnay Daycare, community playground, and outdoor rink facilities. There will be a fence installed on the outer perimeter of the work site to prevent entry and ensure the safety of community members. Demolition work is underway and began on June 5, 2023.
Past Updates
For more information
About the funding, community consultations, and/or design process
Dwayne Nashkawa, Strategic Advisor
705-498-4268
[email protected]
About the project implementation
Bruce McLeod, Special Project Manager
705-753-2050 ext. 1326
About the demolition and community infrastructure
Public Works
705-753-4167