Road work will improve safety and widen access for future forestry operation
This notice is to inform members that work is commencing to widen some portions of the Little Sturgeon River Road. The road work will include taking down rocky portions of the travelled section as a safety measure for all users.
This work will allow timber to be harvested as a Crown cut that is part of NFN's sustainable forestry license (SFL) in the late fall and into the winter. The work will be completed by Young Forestry Services and the areas of work are shown in the map below.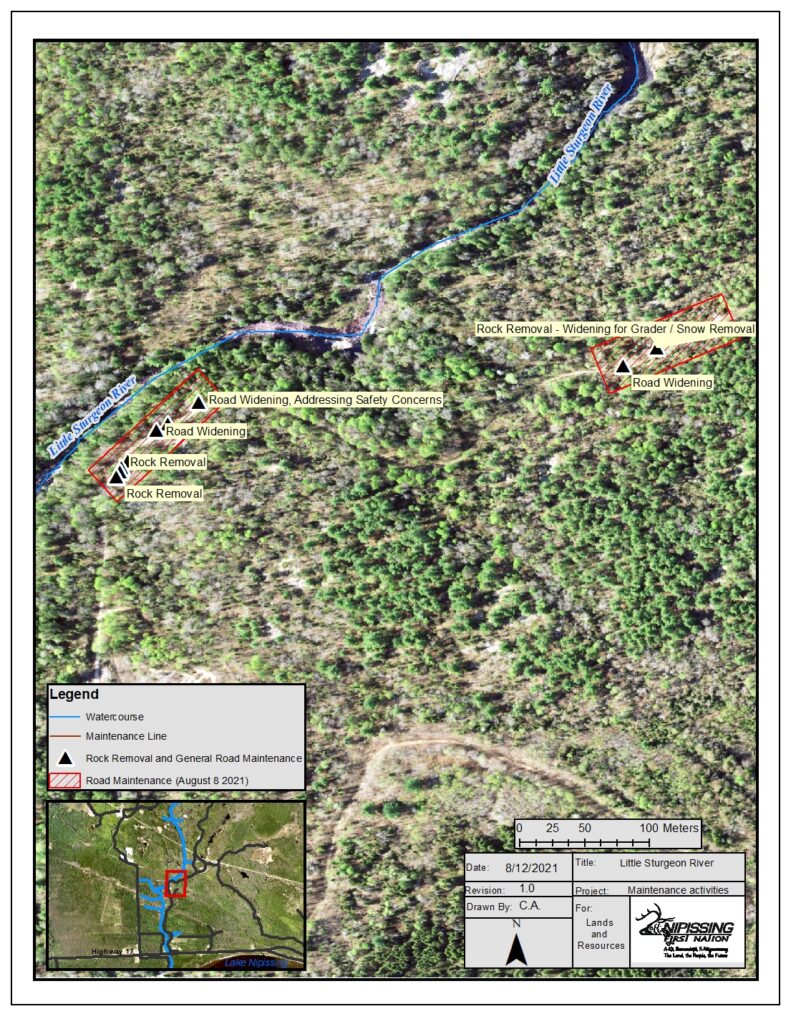 Should you have any questions or concerns about this road work, please contact:
Cameron Welch, Director of Lands & Natural Resources
705-753-2050 ext. 1225 or cameronw@nfn.ca